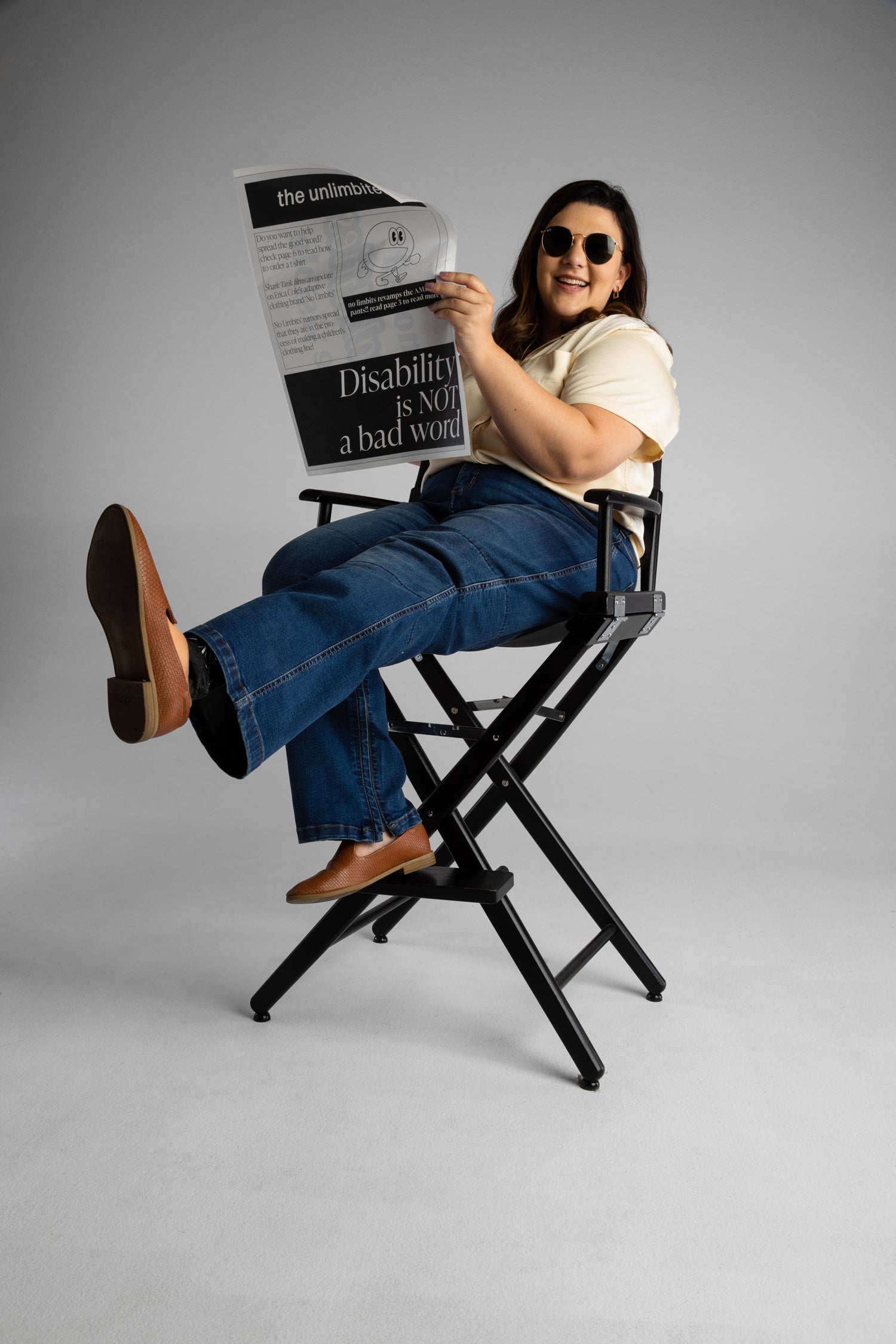 where it started
No Limbits was created with the goal of providing easy and accessible solutions to everyday problems.  After losing her leg in a car crash in 2018, our founder Erica Cole found that her new prosthetic leg wasn't compatible with her existing wardrobe. Nothing would fit over her bulky prosthetic, which made getting dressed in the morning a pain and making adjustments throughout the day even more difficult. Erica eventually found that practicality ended up winning out over her own personal style, a compromise she hated having to make. Erica wanted to create something that would make life simpler, more enjoyable, and fashionable of course.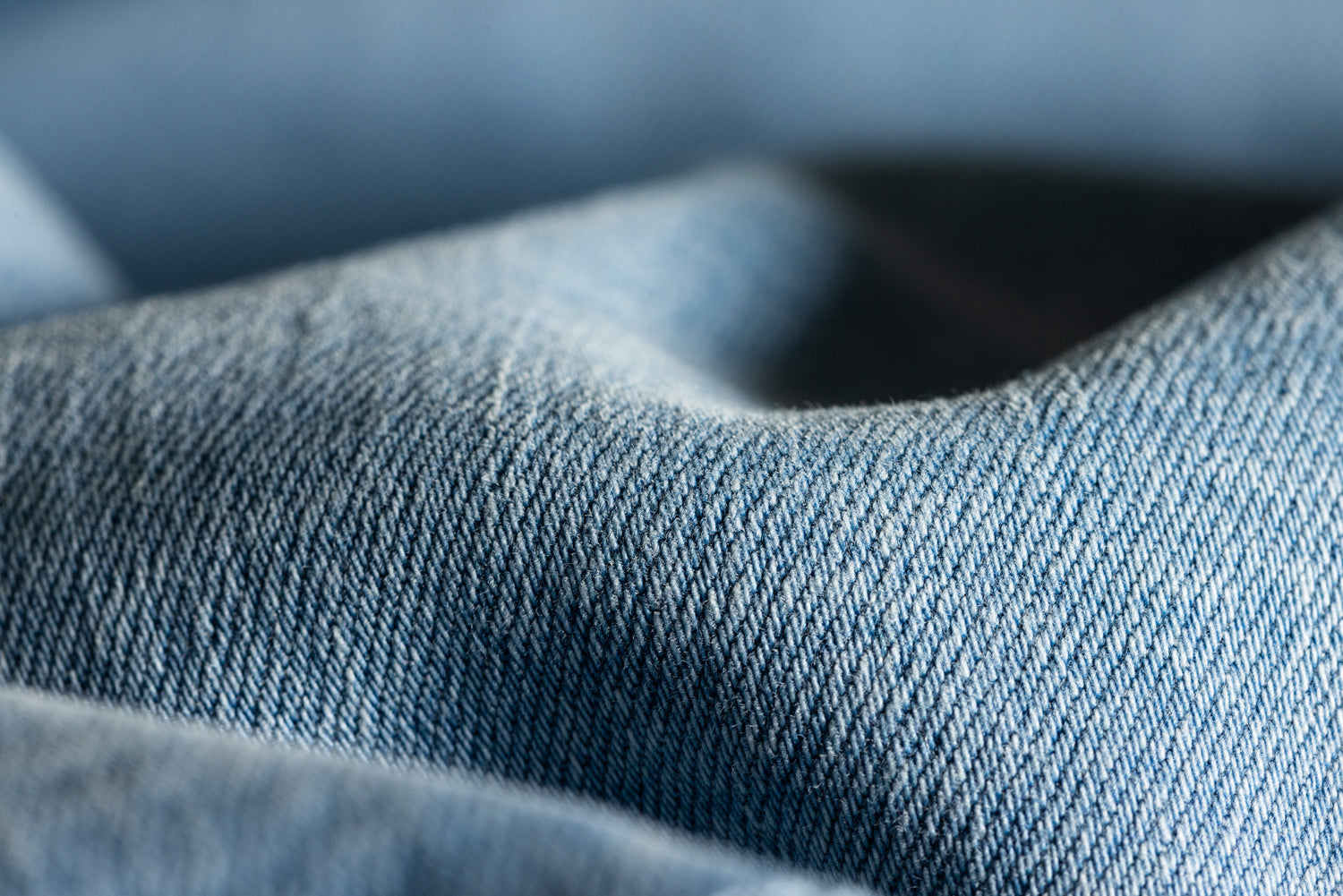 the perfect jeans
Drawing on the skills that she learned as a theatrical costume designer, Erica decided it was time to take matters into her own hands. She designed the perfect jeans for her. They were easy to get on and off, they fit over her prosthesis and they were reinforced to withstand increased wear and tear. These pants made such a huge difference for Erica that she decided that she wanted to help other amputees who shared her frustration.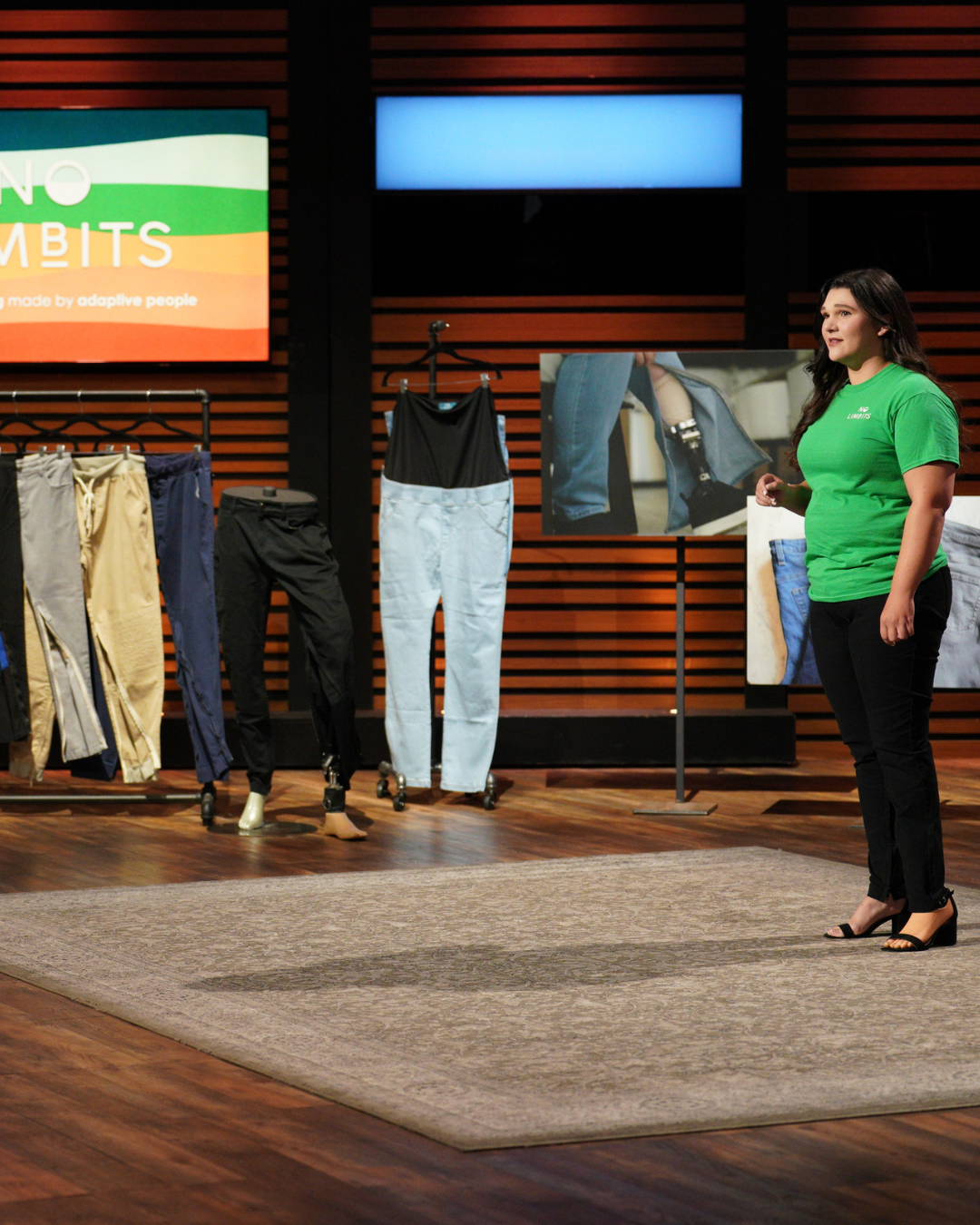 swimming with sharks
Erica started sharing her idea, starting with a pitch competition at an Iowa JPEC IdeaStorm. After winning, she knew this could turn into something big and she started devoting more and more time to No Limbits. Today, after winning multiple startup competitions, completing a successful Kickstarter campaign and leaving Shark Tank with two investors, Erica is excited to build No Limbits into a lead brand in the adaptive apparel space so that no one has to compromise between style and function, regardless of the unique circumstances of their lives and bodies.
Runway of Dreams NYFW '22

The No Limbits team went to the Runway of Dreams NYFW. We had a lot of fun and it was the first time the team met in person! Meeting all of the models was something that we will never forget.

Photo by: Monica Schipper

Our team GREW

Our team has grown so much and we are here for it. We hate to brag but everyone on the team is all rockstars! The whole team isn't pictured but we will get a full team photo soon! To see more from our team head over to our Instagram highlights!

Met the Wasatach Adaptive group

We met and had our first photoshoot with an adaptive sports group and it was so much fun! We cannot wait to hopefully meet more amazing groups around the country!