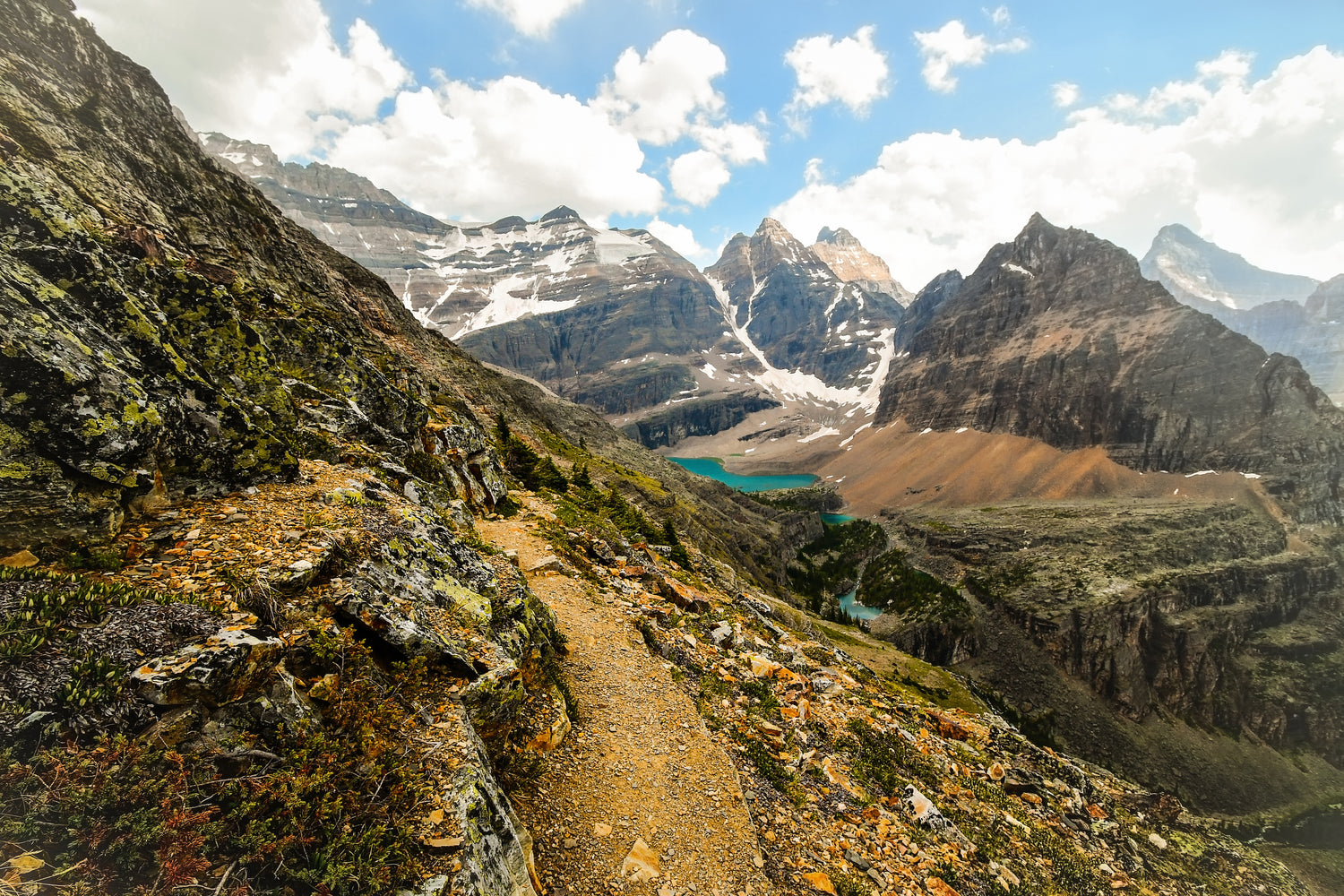 hopped out a plane in...
Okay who doesn't love a good vacation? BUT that can be tough as is as a person with a disability. So we put together a list of travel hotspots that have been known to be friendly for people with a disability.
National Parks
Great Sand Dunes National Park, Colorado

The park offers wheelchairs, they have inflatable wheels that makes it easier to explore the dunes! There are also three accessible campsites at the Piñon Flats Campground for those who would like to stay overnight. The sites, two of which are first come first serve and one of which can be reserved, feature a hardened trail surface, picnic table, and accessible restrooms.

Yosemite National Park, California

Yosemite provides a panoply of disability-friendly programming for people of all kinds of access needs. With enough notice, the accessibility team can provide tours, presentations and hikes for visitors with low vision, with mobility issues or who are on the autism spectrum.

Acadia National Park, Maine

I mean Noah Kahan sang "I wanna go to Maine" for a reason. It is beautiful and such a breath of fresh air. Some of the park's best paths invite wheelchair users to flow through its white birch forest on the boardwalk or to the Park Loop Road ramp to take in the view. Prefer to sit back and relax? Hop aboard a Wildwood Stables wheelchair-accessible horse-drawn carriage for an even closer look at Acadia wildlife. 
Travel Agencies
Wheel the World

Wheel the World has quickly become one of the leading companies devoted to accessible tours. They offer accessible tours in more than a dozen countries, providing transportation and plenty of accessible things to do, including some pretty adventurous and epic experiences. With Wheel the World, you can roll around Easter Island, soar on a zipline in Mexico or even go dune bashing in Qatar ... just to name a few.

Iceland Unlimited

Do you want to see the northern lights, swim in hot springs or view majestic waterfalls? If so, Iceland could be the ideal destination for you. Iceland Unlimited's founder and owner, Jón Gunnar Benjaminsson, is a wheelchair user himself, so he knows firsthand which activities to recommend to fellow wheelchair users. His company can organize accessible trips throughout the entire country.

Epic Enabled

Going on a safari is on most people's bucket list and Epic Enabled is making that once-in-a-lifetime experience possible for travelers with disabilities in South Africa. The company leads monthly group tours on safari in Kruger National Park and a private game reserve with an accessible safari truck, but accessible tours are also available in the beautiful city of Cape Town. If you want to see lions, elephants, giraffes, hippos and more in their natural environment, consider going on a safari with Epic Enabled.
on the tv screen
Best Summer Ever

The first disabled movie musical!! A high school football player is shocked to discover that the new girl in school is the same girl he fell in love with at a summer dance camp. You can find this on Hulu.
Champions

A former minor-league basketball coach receives a court order to manage a team of players with intellectual disabilities. Despite his doubts, he soon realizes that together they can go further than they ever imagined. You can watch this on
The Peanut Butter Falcon

After running away from a residential nursing home to pursue his dream of becoming a pro wrestler, a man who has Down syndrome befriends an outlaw who becomes his coach and ally. You can watch this on Paramount Plus.
CODA

Ruby is the only hearing member of a deaf family from Gloucester, Massachusetts. At 17, she works mornings before school to help her parents and brother keep their fishing business afloat. But in joining her high school's choir club, Ruby finds herself drawn to both her duet partner and her latent passion for singing. You can watch this on Apple TV!
Crip Camp

A groundbreaking summer camp for teens with disabilities proves so inspiring that a group of its alumni join the radical disability rights movement to advocate for historic legislation changes. You can watch this on Netflix.
Run

Chloe was raised by her mother Diane in total isolation. Her mother has totally controlled her since she was born, but now as a teenager Chloe is starting to explore her mother's secrets. You can watch this on Hulu!
Everything is Gonna Be Okay

Nicholas is a neurotic 20-something visiting his dad and teenage half-sisters, one of whom is on the autism spectrum. When Nicholas' trip is extended due to his father's untimely death, the siblings are left to cope with a devastating loss. You can watch this on Hulu.
Keep the Change

When aspiring filmmaker David is mandated by a judge to attend a social program at the Jewish Community Center, he is sure of one thing: he doesn't belong there. But when he's assigned to visit the Brooklyn Bridge with the vivacious Sarah, sparks fly and his convictions are tested. You can watch this on Amazon Prime.